EHS
Management System
Reduce risk, save significant administration time, become more compliant, and generally build a stong safety culture by promoting behavioural change. Having the best software in the world is only half the answer. Understanding people is what gives dulann the advantage over anyone else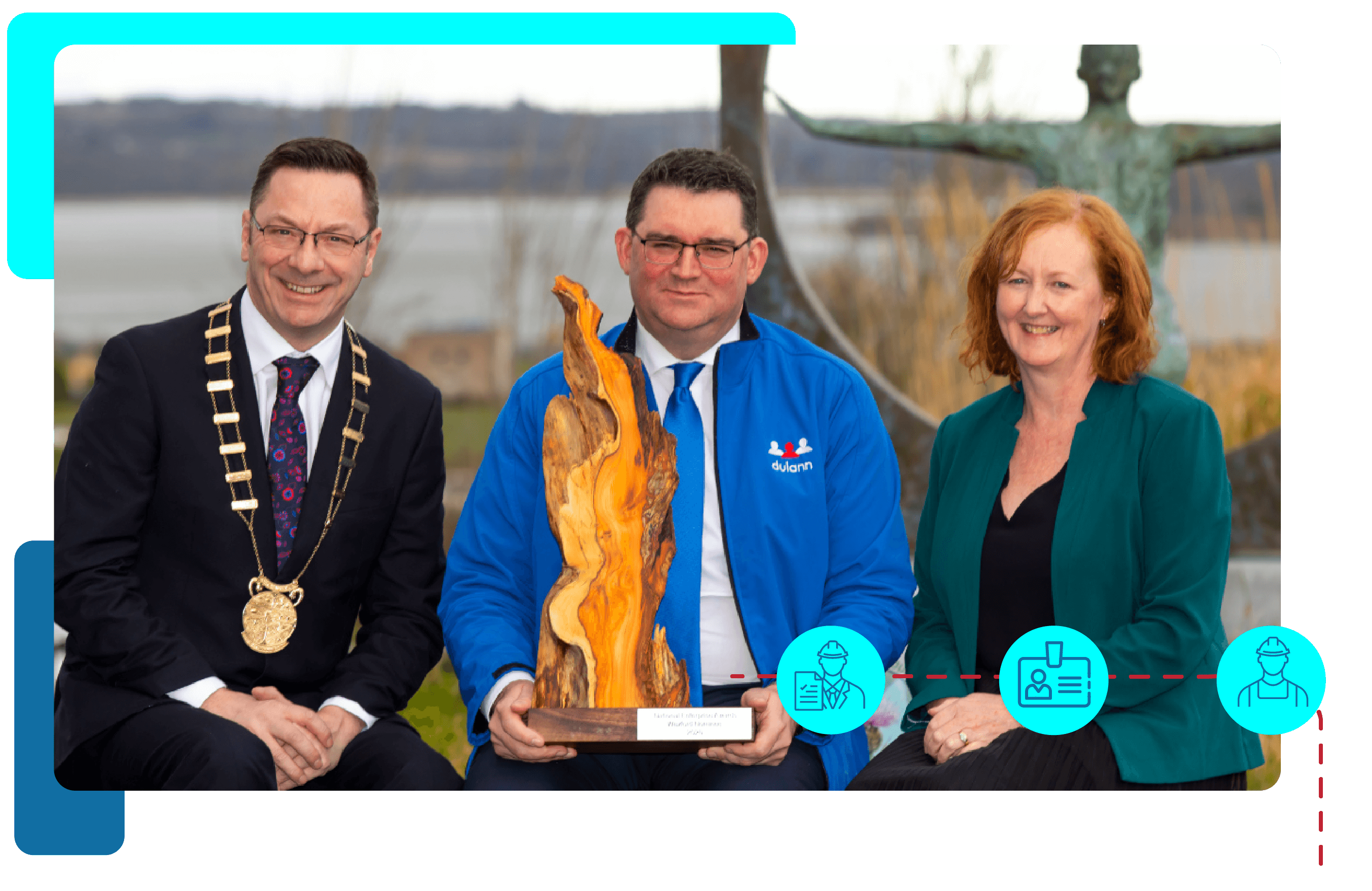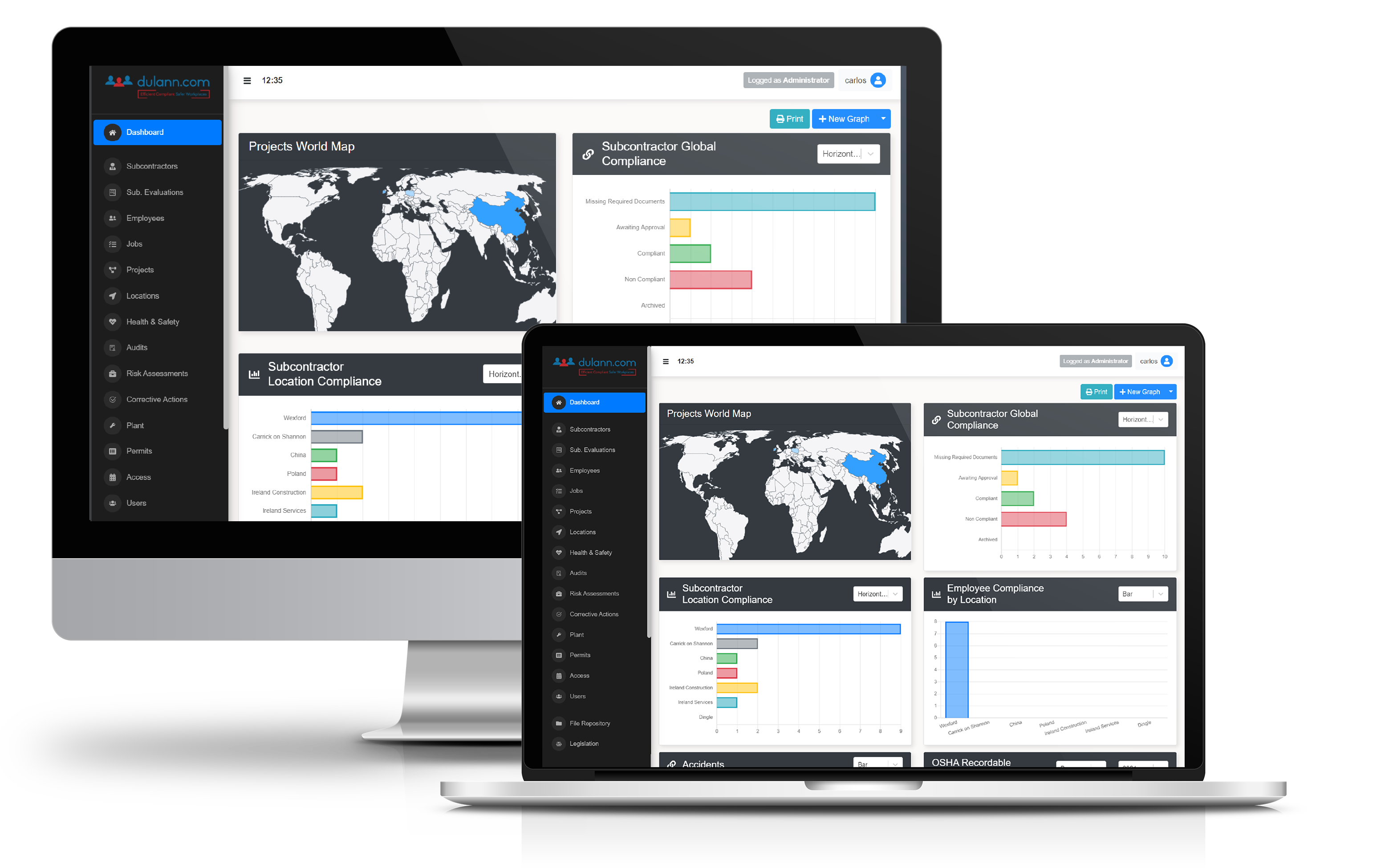 Efficient Compliant Safer Workplaces
Enhanced Management Visibility
Real time EHSQ information and analytics, allowing your team the opportunity to make informed decisions that are supported by facts. No more spreadsheets, no more time lags for data input, no more reconciling formulas into the wee hours!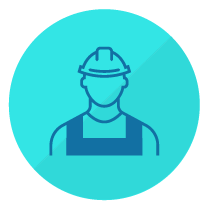 20 Independent Modules
Flexible & Scaleable
Get started in a week! Only implement the modules that you need and be up and running in a fraction of the time of other suppliers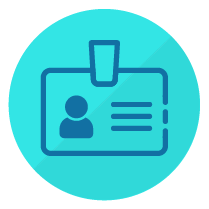 All about people
Journey Driven
Different strokes for different folks. Not everyone has the same exposure to technology, nor do we all have the same literacy skills. For this reason mobile first is simply no longer good enough. We build software that is "Journey Driven" as we recognise that there are those who need to know a lot and there are those that need to know an awful lot, but there are those who simply want to complete a simple task and get on with their day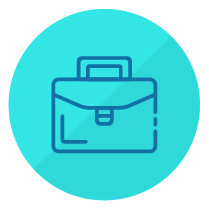 It ain't rocket science
Paperless
We digitally transform, traditional paperwork & traditional processes! It's that simple!! Your systems work, all we are doing is helping you digitise what you are doing so that you can become more efficient and cost effective!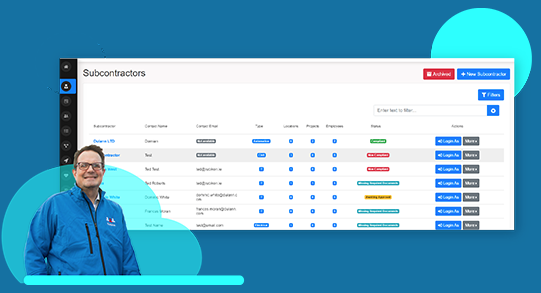 The most advanced centralised system available
Environmental, Health, Safety, Quality, LOTO, Learning, Procurement all in the one place!!
You can now complete any inspection, safety observation, audit, risk assessment or training from any device anywhere in the world. This gives you real time data to make informed decisions. Compare that to triplicate books, scanning forms, complex spreadsheets, multiple emails, hours of report generation, human error etc...well in fact there is no comparison! The reality is that if you are not moving with the times, and assisting your business to become more compliant, more efficient and safer, then it's only a matter of time before you and the business are left behind.
Discover More
Customer Success
Glanbia Case Study
The most obvious solution for Glanbia and for any business is to reduce the amount of non-productive time that they are paying for. Whether that is in reducing the amount of paperwork, automating more processes, transferring tasks that others should be completing, or whether it is just making the process more efficient, dulann compliance systems eliminate thousands of non-productive per year.
Read more
Improve your Organisation's efficiency, compliance and safety today.
*Terms and Conditions Apply